Last Updated on Tuesday, 29/12/2009, 12:04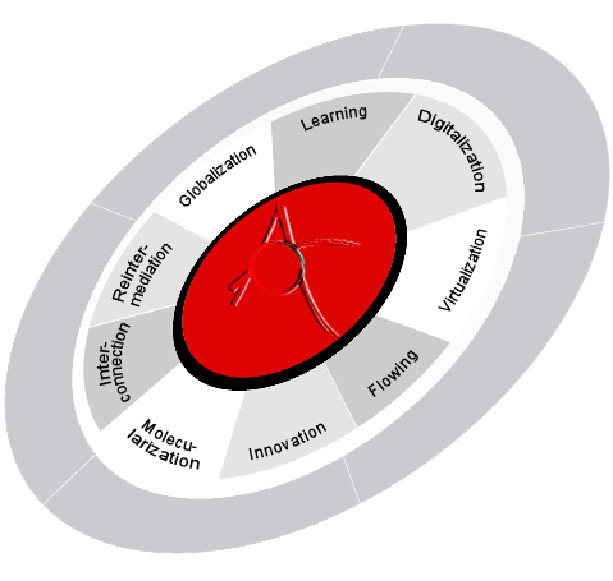 A few years ago, IMC CEO Frederick Tsao got into the habit of starting each of his corporate meetings with a phrase that was to become legendary in his group: "You change, or… you change!"

As provocative as it sounds, this statement applies to everyone today. In a very fast-evolving environment, we need to anticipate change, monitor it and evaluate it, at all levels. We must understand our needs, evaluate our ability to fulfill them, check that our resources can help us in this endeavor… Audit, evaluation, assessment and testing become key activities in that they enable us to capture a situation, verify its fits our expectations, and monitor its evolution.

Prasena offers a complete range of tools and techniques in this respect, going from the audit of the entire organization's competitiveness to the monitoring of employees' or clients' perceptions, down to the very specific testing of a person's competency.
Last Updated on Tuesday, 29/12/2009, 12:05
Using an original methodology based on the study of socioeconomic and business management change, Prasena audits the competitiveness of your organizations' human, technological and intellectual resources, i.e. their capacity to contribute to your organization's sustainable development. The audits are structured around three aspects that may be studied separately or together: efficiency, agility and sustainability.
Read More
Last Updated on Tuesday, 29/12/2009, 01:21
Referring to modern competencies evaluation methodologies, Prasena designs tests that can be used for recruitment or promotion purpose and/or to verify current employees' competency level in important areas, such as ICT literacy, working languages fluency, management skills, technical expertise, etc. These tests, generic or entirely customized, online or paper-based, can always be conducted within an hour and their results are immediately available.
Read More
Last Updated on Tuesday, 29/12/2009, 12:06
Using mature interviewing techniques and referring to modern competencies evaluation methodologies, Prasena senior consultants conduct 3-hour interviews with the selected employees or candidates. The objective may be to select the best-fit candidate for a vacant position, to assess a person's competence in a given area, to review a person's career and explore possible directions of development, to monitor and coach a person over time, etc.
Read More
| | | | |
| --- | --- | --- | --- |
| How do Thai children use the Internet? | | | |
Last Updated on Tuesday, 29/12/2009, 12:07

This large-scale survey was conducted by Prasena at the initiative of ECPAT, an international non-governmental organization seeking to "End Child Prostitution, Child Pornography and the Trafficking in Children for Sexual Purposes", to better understand the scope and nature of Thai children and youth's use of the Internet, and to evaluate the dangers they may encounter in the cyberspace. This article summarizes the way this survey was designed and conducted.

Click here to view the survey report.
Read More