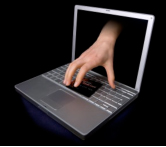 Thank you for visiting our Prasena website. Your privacy is very important to us. It is our policy to collect no personal information about you when you visit our website unless you affirmatively choose to make such information available to us. Prasena neither sells nor distributes any of the confidential information it may receive directly or through this website.
When you visit our website, our servers may collect anonymous browsing information, including your Internet Protocol address, your computer's operating system and web browser, the website you came from, and the name of the domain you used to access the Internet. This process does not result in the identification of your email address or any other personal information.

We gather information on the date, time and pages accessed by visitors to the website. This information is compiled to improve the content and structure of our website. Only consolidated and processed information is collected. No individual's personal information is identified, and none of the information gathered is shared with any other person or organization.

If you choose to share personal information with us, by sending a message or filling out an electronic form, we will use the information only for the purposes you have authorized, such as to send you additional information about our services. We will not disclose information about public visitors to this site with third parties or other government agencies, unless required to do so by law.
The Prasena website contains links to external websites in the form of highlighted words or pictures within a hypertext document, which when clicked, take you to another place within the document, to a different document, or to a third party website not controlled by Prasena. These hyperlinked third party websites' information collection, use and/or disclosure policies may be different from ours. Prasena is not responsible for the collection, use, or disclosure of information collected through these websites, and Prasena expressly disclaims any and all liability related to such collection, use, or disclosure.
Although every effort is made to secure network communications, Prasena cannot ensure the privacy of online communications. When you use online services, you should also take steps to protect your personal information, such as closing your web browser when you have finished using the site. Failure to do so may result in your personal information being accessible or viewed by someone else using the same computer.

Under Prasena's information and communications technology policies, company-owned computers and equipment, as well as privately-owned computers and equipment connected to Prasena's Virtual University, may be examined by authorized individuals to detect illegal software and to evaluate the security of the network.
Prasena reserves the right to amend this policy periodically. Any amendments made to this policy will be effective immediately after the amended policy is posted on this site. If you have any questions about this policy, please contact us