Prasena has been created in 2001 by principal consultants in technology, business and HR management. Based on extensive research and needs analysis, Prasena mission statement derives from the observation that in an increasingly fast-moving global world, organizations critically need to optimize, hence integrate their resources management to remain competitive, but that the highly specialized resources management consulting world (strategy, finance, HR, ICT) offered so far very little integration services. Prasena therefore fills a gap in the consulting market and often partners with resources management consultants in servicing its clients.



Prasena co-founders, Philippe Kopcsan, Isabelle Michelet and Lukas Ritzel each have 20 years experience in consulting, training and research in their respective areas, over Asia, Europe and the USA. Their references include over 500 commercial organizations and 55 governmental organizations in 21 Asian countries including Thailand where Prasena headquarters are located.

Isabelle, Philippe and Lukas are accredited consultants and trainers from ADB, World Bank, UNDP, Government of Singapore and other major institutions, and they regularly lecture on management topics in various international education institutes.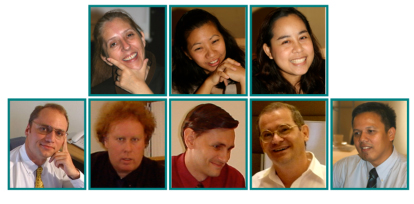 Philippe, Isabelle and Lukas have surrounded themselves with a team of more than 30 in-house and associate Western and Thai consultants, trainers and analysts of various nationalities and specialized in HR, ICT, and Knowledge Management, enabling Prasena to comfortably handle large projects over several months. More on our team

Prasena also enjoys the support of a Think Tank team of senior experts in various management areas such as banking and finance, education, journalism, strategic management consulting, creativity, academic research, etc. More on our Think Tank

Based on the research they had been conducting throughout the '90s, Prasena co-founders developed an original methodology to analyze socioeconomic change's impact on business, and to guide change management. The methods, techniques, tools and systems they have been designing to approach, lead and support strategic management and corporate resources management are all aligned with these guiding principles, which ensure consistency and integration of all Prasena outputs and services. More on our methodology