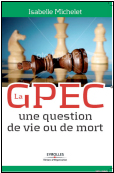 La GPEC, une question de vie ou de mort!
A travers un dialogue entre le lecteur et une consultante de Prasena, cet ouvrage amène à comprendre en quoi la gestion prévisionnelle des emplois et des competences, au-delà des exigences législatives, est une condition fondamentale à remplir pour que l'employé reste employable et que l'entreprise reste compétitive sur la durée :
> Pourquoi le maelström socioéconomique qui nous entoure change la donne
> En quoi l'entreprise doit-elle réformer ses principes de gestion, d'où vient la notion de 'talent'
> Comment l'entreprise peut-elle comprendre ce que savent ses employés, et développer son capital humain
> Qu'est-ce que la DRH d'aujourd'hui, et quel rôle joue-t-elle dans le développement durable, quelles sont les méthodes à sa disposition
> Quels outils trouve-t-on à la base de la GPEC ? Comment met-on concrètement en œuvre la planification stratégique RH ? Et comment gère-t-on le développement des personnes et celui de l'organisation elle-même ?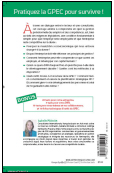 Bonus : 20 tests pour votre entreprise, 9 tests pour votre DRH, 10 tests pour vous-mêmes et vos collaborateurs, et 10 fiches techniques d'outils de GPEC


Isabelle Michelet, consultante internationale, Française basée en Asie mais active sur tous les continents, a cofondé et codirige l'entreprise Prasena. Spécialiste en gestion stratégique et intégrée des ressources de l'entreprise, elle accompagne ses clients depuis deux décennies, à travers leurs périodes de croissance aiguë, leurs fusions et acquisitions, leurs crises structurelles ou conjoncturelles, et leur besoin de s'assurer une compétitivité durable.

Through a dialogue between the reader and a Prasena consultant, this book helps to understand why competencies management and strategic HR planning are fundamental conditions to fulfil in order for employees to remain employable and for companies to secure a sustainable competitiveness. Why does the socioeconomic whirlwind change everything? In which way must company revamp their business model? Where does the notion of "talent" come from? How can companies understand what their employees know, and develop their human capital? What is the HR management function today, and how can it contribute to sustainable development? What tools can be used in strategic HR planning? How can we manage competencies, organization development, and people development? An English version of the book should be available soon.